I produce content for international broadcasters, multinational companies, and non-profit organisations. I am involved with all aspects of production, from development to delivery. I am skilled at streamlining workflows and have a passion for creating compelling stories. All key ingredients to a successful production. I am always looking for the next big challenge. So if you think you've got one that fits my skills and experience let me know!
I work directly with clients to develop engaging stories for a variety of platforms. I have all the necessary gear needed to produce quality HD content. I will work with you through developing your idea into a story, writing the script, planning the shoot, filming, editing, and delivery.
I also work on a freelance basis as a producer for a variety of productions big and small. My services will help streamline every aspect of your production's workflow to delivery on time and on budget.  I enjoy being part of a larger team and the satisfaction that comes with delivery quality productions that keep clients happy.
---
Client
Kahawai Productions for Maori TV and NZ Basketball
The Product
Pre and post-game facebook videos
Role
Online Director, Camera, Editor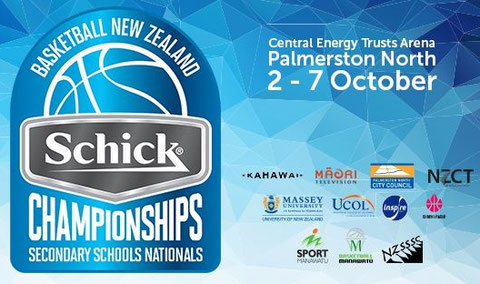 Kahawai Productions contracted me for the MaoriTV coverage of the 2017 Basketball New Zealand Secondary School National Championships. The brief was to gather pre and post-game content for facebook to supplement the games streaming live on Maori TV. We partnered up with Basketball NZ, Maori TV to maximise exposure by crossposting videos.
Client
Kahawai Productions
The Product
12 x 30 min. HD reality series
Role
Director, Camera, Editor
Kahawai Productions had been following Mike Noonan for over three years as he built a motorcycle in his garage with the aim of breaking a land speed record at the Bonneville Salt Flats in Utah. This project was completely self-funded and when time came to fly one person to film the record breaking moment the costs were to high. I presented Kahawai with a crowdfunding plan that would cover those costs and help finish the film. The crowdfunding campaign was a success due to the generous and passionate community following brought on by the protagonist, Mike Noonan. We raised over 200% of the budget required to fly me to Utah to capture Mike setting a new land speed record of 124.114 mph.    
Client
PocketSmith
The Product
Promotional April Fool's Video
Role
Director, Camera, Editor
It seems every year more and more companies are getting on the April Fool's band wagon. Jason Leong co-founder of PocketSmith, wanted to join in on the fun and he approached me with the idea for a fun video promoting a "new" feature of their personal finance app. The Report Retriever stars Lou, the Golden Retriever, running through iconic Dunedin scenes to deliver a client their Report.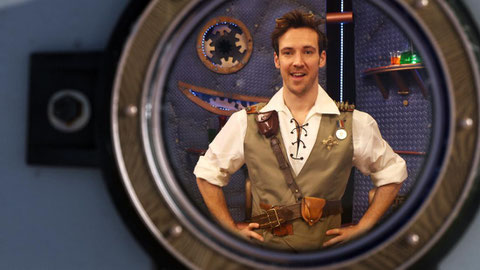 Client
NHNZ Ltd. For Discovery Networks
The Product
10 x 30 min. HD kids series.
Roles
Line Producer
NHNZ Ltd. was commissioned to produce a top ten countdown animal show for kids and deliver it within 3 months. I was tasked to help create the steampunk world our adventurer host lived in by working with a group of talented artists.  I also contacted local Dunedin steampunkers who were generous in sharing their expertise and a few props. I also managed our post-production schedule. Not an easy task considering that our first deadline for delivery was just before Christmas. I had to schedule CGI artists and editors in a careful ballet so that each episode's parts arrived when they needed them.
When Graphics Artist, Paul Jones asked if I wanted to film a short video about Electric Vehicles. I didn't realise we would be turning it into a fledgling web series. I knew very little about EVs and discovered that I wasn't the only one. Most people are confused and misinformed about how EVs really work. So we set out to dispel the myths and show how every day Kiwis are taking up EVs to get to work and get work done. Charged as is a short form web series in its early stages.
Client
PocketSmith
The Product
Promotional video targeted to ANZ customers
Role
Director, Camera, Editor
When ANZ announced that they would no longer offer their customers a budgeting app, PocketSmith saw an opportunity. Jason Leong, co-founder of PocketSmith, asked me to come up with a fun video that would convince ANZ users to switch to PocketSmith for all their money management needs. I called up Lou, the Golden Retriever, and got him to show viewers how easy it was to switch his budgeting from ANZ's Money manager to PocketSmith. If Lou can, anyone can!
Client
Kahawai Productions for Maori TV
The Product
12 x 30 min. HD reality series
Roles
Associate Producer    
I was brought on board to help develop, direct, and post-produce this fun series for Maori TV. Filmed at some of Dunedin iconic locations: The Octagon, The Chinese Gardens, Port Otago, The Gas Works, Taieri Airfield, The Dunedin Railway Station, Vogel Street.  WFL takes five of the best forklift operators from around the country to compete in a head to head elimination competition. In the end there can only be one World Forklift League Champion.
Client
University of Otago, Microscopy Otago    
The Product
Promotional video showcasing the facilities 
Role
Director, Camera, Editor
Microscopy Otago is the hidden research gem of Dunedin. This state of the art research centre is located in the basement of the Anatomy building. It is one of a handful of centres in Australasia able to offer a full range of microscopy and confocal microscopy services. Its expertise covers all materials, biomaterial and bioscience applications. They wanted a short video to promote what the centre had to offer entail clients outside the University.